Golf Club Regripping and Repairs
We offer a full regripping and repair service to keep your clubs in tip-top condition.
Club Head Refitting,
Shaft Replacement,
Shaft Lengthening or Shortening,
Loft and Lie Adjustments,
Swing Weighting
All work carried out in our dedicated dorkshop by fully trained staff.
Member of The Golf Clubmakers Association
Why re-grip your golf clubs?
The grip is one of the most important components in golf and the only part of the club that you actually touch. Golf grips are made of materials that age and wear.  Ozone, heat, dirt and oils from your hands and even time all age your grips and cause degradation of the grip materials.
The traction that a fresh grip provides lets you hold the club lightly without the subconscious fear of losing the club during your swing. This relaxed state promotes proper swing mechanics and wrist action. While a worn grip causes you to grasp the club tighter, causing arm and wrist tension that inhibits proper swing mechanics and leads to a loss of power and control.
A fresh set of grips is an inexpensive and fast way to bring a noticeable change to your game.
How often should you re-grip?
As a rule of thumb, you should regrip once every year or every 40 rounds. Regardless of how often you play, ozone, heat, dirt and oils are constantly at work breaking down the materials that make up your grips. Granted, frequent play and personal preference may dictate regripping sooner, but with normal use there's enough degradation of the material after a year to warrant fresh grips.
Keep in mind that grips lose a significant amount of their original feel long before they become hard and slick. Because it happens slowly over time, most golfers fail to notice it. That's important to remember because just a tiny, imperceptible slip at contact will be magnified to many yards by the time the ball reaches its target. Many people find that getting in the routine of regripping every Spring as the golf season "officially" begins is the easiest way to remember.
By themselves, fresh golf grips can only allow you to approach your potential as a golfer. They can't overcome a bad swing, or poor alignment, or any of the other faults that bedevil even the best golfers. But a national survey of golfers showed that 66% of those who had clubs re-gripped showed an average drop of three to four strokes per round!
At a Newcastle Golf Centre our Certified Club Maker will provide a high quality fitting service ensuring you have the best golf grips to improve your game.
Book your clubs in now for a regrip, repair or service. Call 01 6210201 or 086 8383700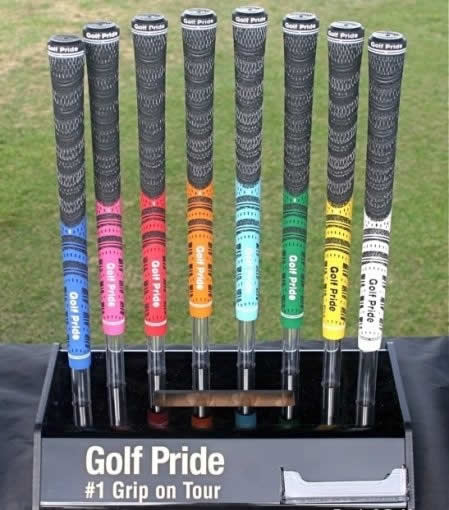 Newcastle Golf Centre Dublin
& Ballybane Footgolf
Peamount Lane, Newcastle, Co Dublin
Tel: 01 621 0201
Mob: 086 829 9585
Email: ngct5441@gmail.com
Summer 2022 Opening Hours
Mon – Fri 9am – 9pm
Sat – Sun 9am – 8pm
Bank Hol 9am – 8 pm